Frequently Asked Questions
Q. What do I need to do before I can start driving?
A: You can apply for your provisional driving licence up to 3 months before your 17th birthday (16 if you are registered disabled). You can apply using the relevant form from the Post Office, or online @gov.uk It is also worth having an eyesight check, but in any event, ensure you can read a standard car number plate at 20.5 metres.
Q. Will I drive on my first lesson?
A:Yes. I always aim to book your first lesson for 2 hours to give you time to have a drive!
Q. What do I need to bring with me on my first driving lesson?
A:  On your first driving lesson (whether you have driven before or not) you need to bring both parts of your provisional driving licence. Please also bring along any glasses/contact lenses if you need to wear them, and sensible footwear!
Q: How do I prepare for my driving lesson?
A:  Learning to drive takes a great deal of concentration, especially in the early stages. To maintain your concentration, you must be comfortable when driving. Visit the toilet before your lessons. Get ready in plenty of time so that you can spend a few minutes relaxing. Read any hand-out notes you were given during the last lesson and think back to the improvement areas you are working on. This will help you collect your thoughts and prepare yourself mentally for driving.
Being worried or stressed will not help your concentration. Try to avoid any arguments before going out – they will put you in the wrong mood for learning. Even just feeling 'under the weather' will affect your mood and ability to concentrate. If you are ill it probably isn't worth having a lesson – but do, try but to give your instructor adequate notice if you need to cancel.
You must concentrate all the time. You should not drive if you're not feeling well. You'd be surprised how even a common cold can affect your concentration. Modern cars have very effective heating and ventilation systems that allow you to keep a comfortable temperature in the car whatever the weather, so there's no need to wear heavy coats or sweaters. Wear light, comfortable clothes. Avoid anything that is heavy or tight-fitting when driving, as this could either distract you or restrict your body movements. You might find yourself getting 'hot and bothered' in the early stages no matter what you've chosen to wear. If this happens, open a window to get some fresh air and keep you alert.
Q. How long are driving lessons?
A:  Driving Lessons can be 1 hour, 1.5 hours or 2 hours long. It is entirely up to you.
Q. How often should I have my driving lessons?
A:  Regular driving lessons are important. Depending on your goals for when you would like to pass your test. We recommend that you have between 2 and 4 hours per week. We are also able to provide 1-hour lessons; however, you will progress much quicker if you have two-hour lessons.
Q. How many driving lessons will I need to take?
A:  I will teach you to drive correctly, safely and competently to a high standard on our complex, modern road systems. On average the Driving Vehicle Standards Agency (DVSA) recommends around 45 hours with a qualified driving instructor. The actual number of lessons required varies between one person and another. We are all individual and each of us learn differently and at different speeds.  Therefore, you should try not to compare yourself with friends and family and how they did. Your rate of learning also depends on how many practice hours you can fit in each week with your instructor or a combination of your instructor and private practice.
Q. What if I need to cancel or re-arrange a driving lesson that has been booked?
A:  If you need to change or cancel a driving lesson that has already been booked, please contact your driving instructor.
Q. Will I be charged if I change or cancel a lesson at short notice?
A:  You need to give at least 48 hours' notice to change or cancel a driving lesson, or you may be charged by the driving instructor.
Q. What is the cheapest way of booking my driving lessons?
A:  You should take advantage of our block booking discounts. These generally start at just 5 hours or more. Ask your instructor for details.
Q. How do I pay for my driving lessons?
A:  You can pay for your lessons by cash or cheque to your instructor, or by Bank Transfer please prior to your lesson taking place.
Q. How do you assess my progress and when will I know when I am ready to do my driving test?
A:  I will monitor your progress on your personal progress log which you need to bring to every lesson. the log sheet shows your progress for each area of your driving from being introduced to a subject through to becoming Independent/Test Standard in each area. This helps both you and me to keep track of your progress and work on the areas that need improving. I will advise you when to book your driving test, considering the current waiting times for driving tests.
Q. Do I need to pass the Theory Test before I can start my driving lessons?
A:  No, but it can be beneficial to your early development and understanding. You can take lessons any time from your 17th birthday. You will however need to pass the theory test before applying for the practical test.
Q. Once I pass my theory test, how long is it valid for?
A:  A theory test is valid for 2 years from the date you pass it. So, you have 2 years to pass a practical driving test before you will need to re-take your theory test.
Q. What should I study to pass the Theory Test?
A:  I will be able to recommend all the appropriate study support materials you will need and advise you where you might purchase these from. Study materials can cost as little as £2.50 up to £15 for books and DVD's.
Q. Where do I take my Theory Test?
A:  There are several theory tests centres across the UK. We will be able to advise you of your nearest centre.
Q. What car will I be driving
A: Peugeot 208 1.5 Diesel, fitted with dual controls  and manufacturers modern driving aids.
Q. Do I use my instructor's car for my driving test?
A: Yes, you would my car for the test. It is also usual to have a 1-hour lesson immediately before your test to get you warmed up and mentally ready. I will accompany you to the test centre and you will have an option as to whether you would like me to sit in and accompany you on your test.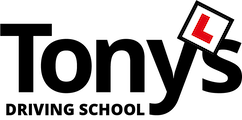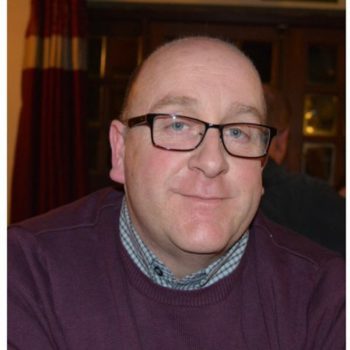 Tony Harding
Driving Instructor
format_quote
Amazing!! Passed first time and would highly recommend!!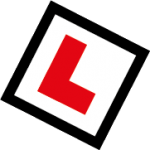 format_quote
Wonderful, patient teacher. Very dedicated and good with nervous drivers. I can highly recommend Tony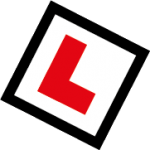 format_quote
Tony is a lovely, patient man, perfect for teaching people of all ages to drive. I have friends who have had Tony teach their sons and daughters to drive with great results and I will definitely be using him next year when my young person reaches 17.
Tony is passionate about teaching drivers to not only be safe but also to be considerate and patient and I highly recommend him.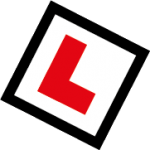 format_quote
Tony is such a kind and patient teacher for even the most nervous driver. Several people I know have found him to be fantastic learn to drive with and is particularly good with nervous or young drivers. Very dedicated and good with nervous drivers.
Tony is both professional and knowledgeable and it is a pleasure to work with a person of Tom's calibre and I am always happy to recommend him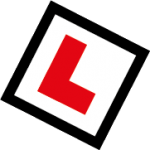 GET IN TOUCH TODAY
Making learning to drive easy, simple and fun!
"Everybody likes driving through scenic, winding roads. It's hard to find people who like sitting in traffic in cities."
– Karl Iagnemma –